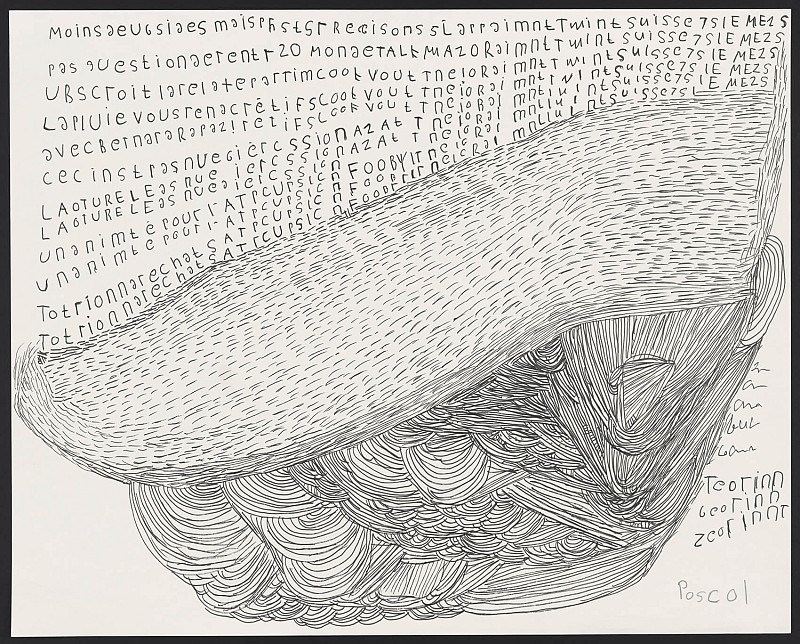 Written by Lucienne Peiry in Presse
Le magazine spécialisé dans l'Art Brut et les irréguliers de l'art donne la parole à Pascal Vonlanthen. Lucienne Peiry a le plaisir de présenter ce créateur qu'elle a rencontré à de nombreuses reprises à Villars-Sur-Glâne, près de Fribourg, au CREAHM, avec de nombreuses reproductions de ses œuvres.
Elle a aussi eu le privilège d'exposer ses créations au Musée Tinguely l'année dernière dans son exposition « Ecrits d'Art Brut. Wilde Worte & Denkweisen ».

« He catches the bus outside his house, gets off at Fribourg station, then purposefully approaches the nearby newspaper stand and pockets a copy of the free daily publication 20 Minutes. Fribourg, in west Switzerland, is bilingual so there are French and German versions of the paper but it does not matter which one he takes as he cannot read. He then catches another bus, this time out of Fribourg to the suburb of Villars sur-Glâne where he goes to CREAHM, a creative studio for people living with disability. As soon as he arrives, he greets everyone and puts on his blue work apron. »

Raw Vision, n°115
Le magazine (n° 115) peut être acquis sur le site de Raw Vision ou à la Collection de l'Art Brut à Lausanne.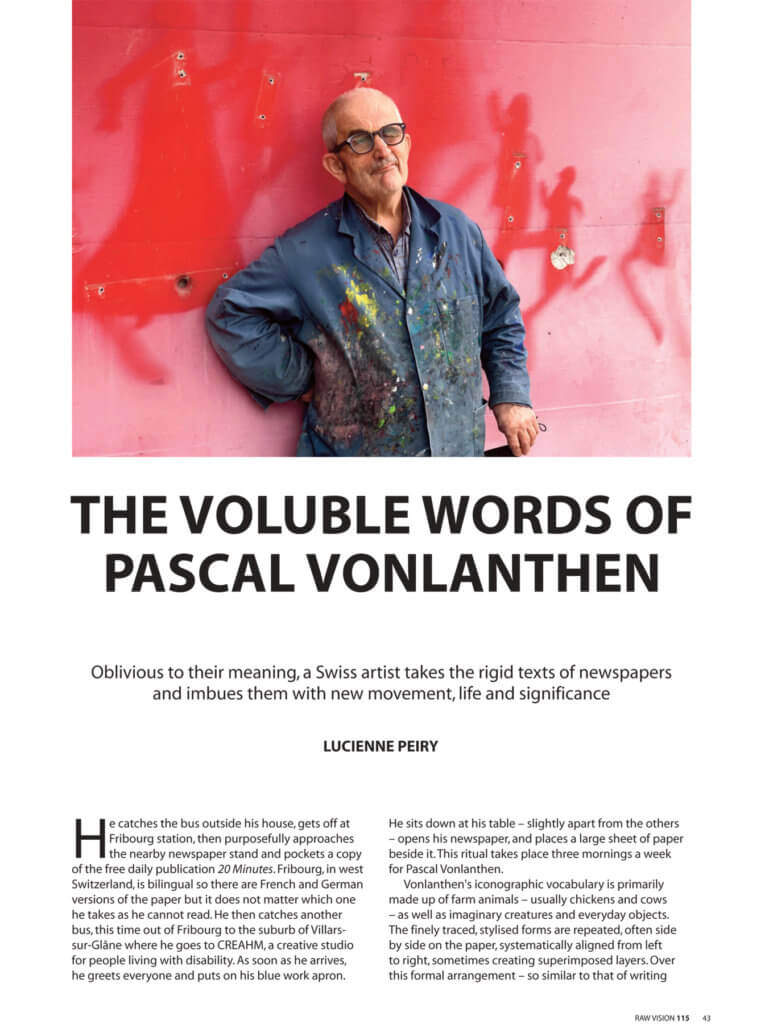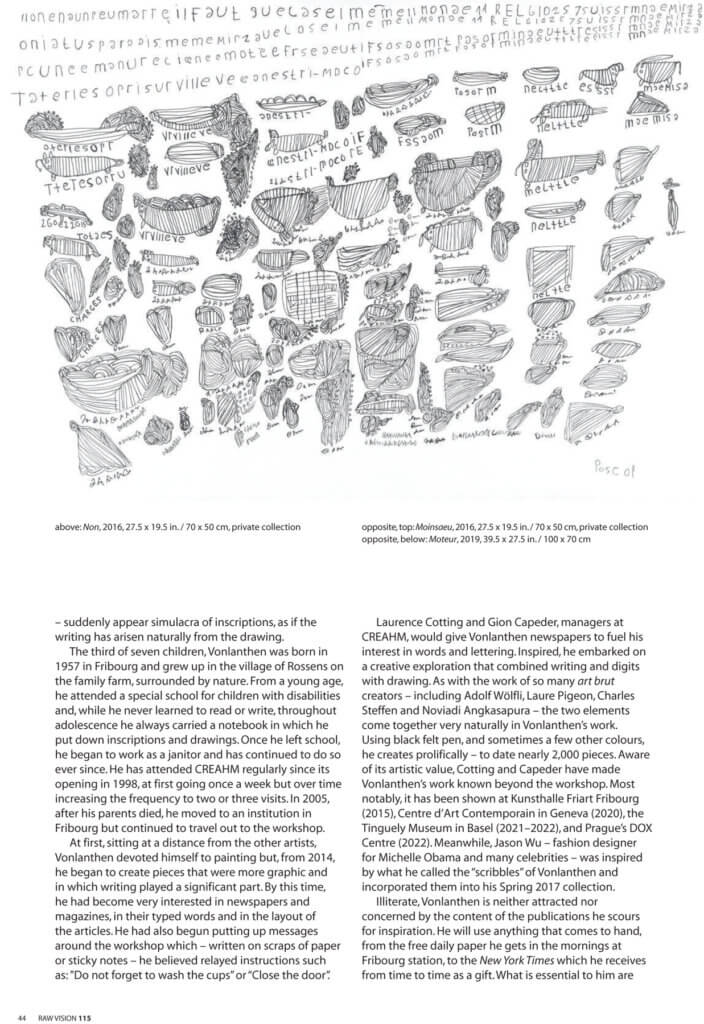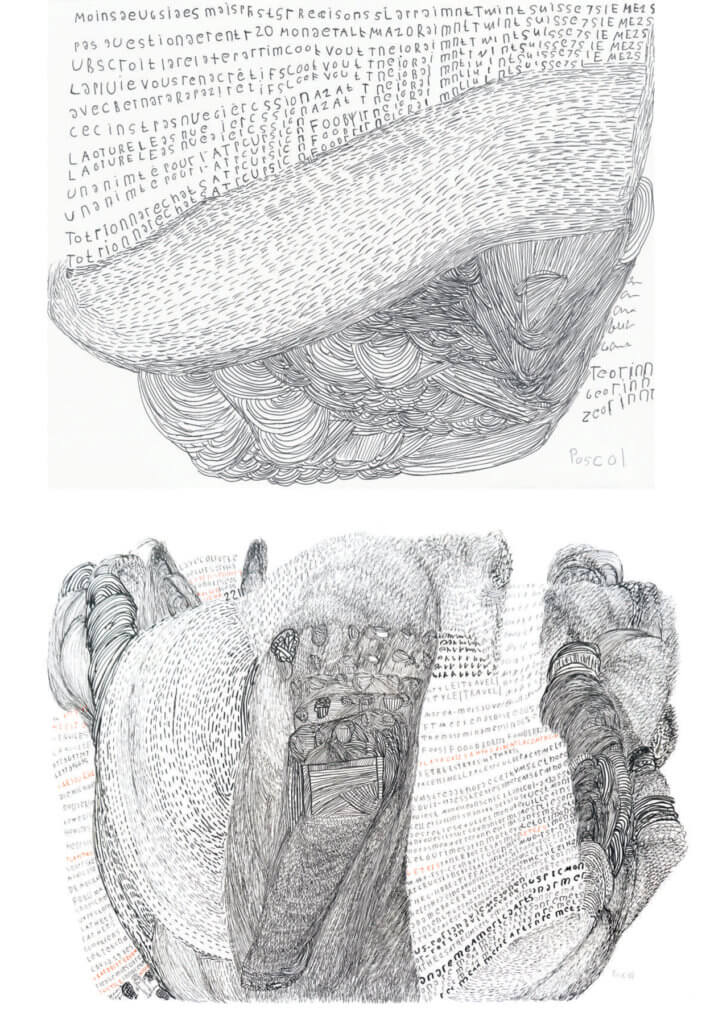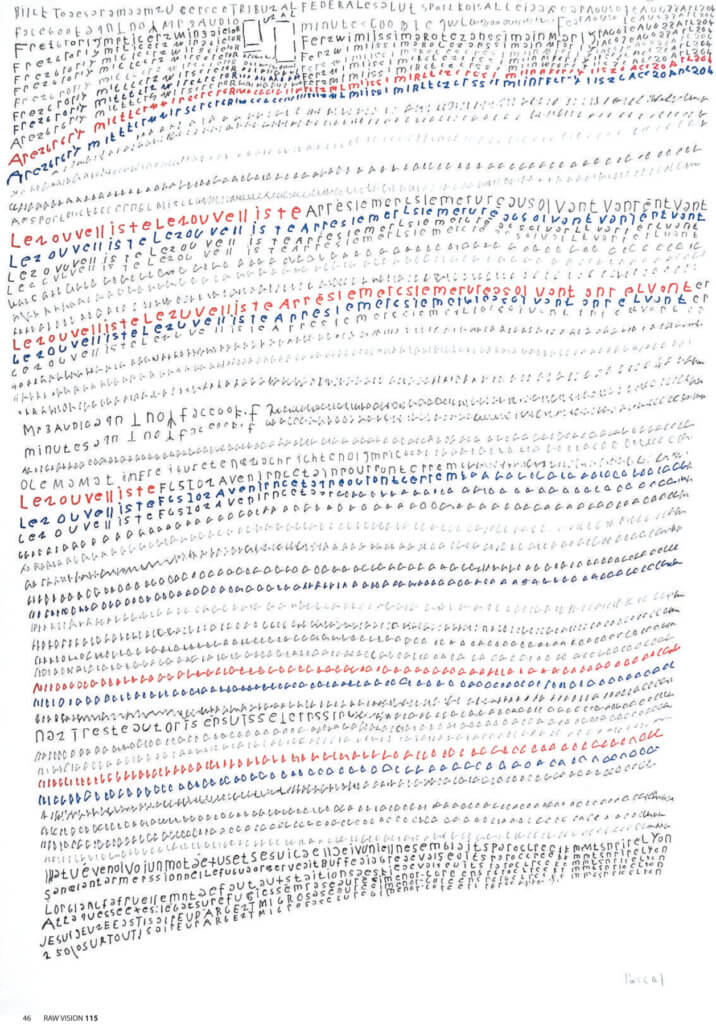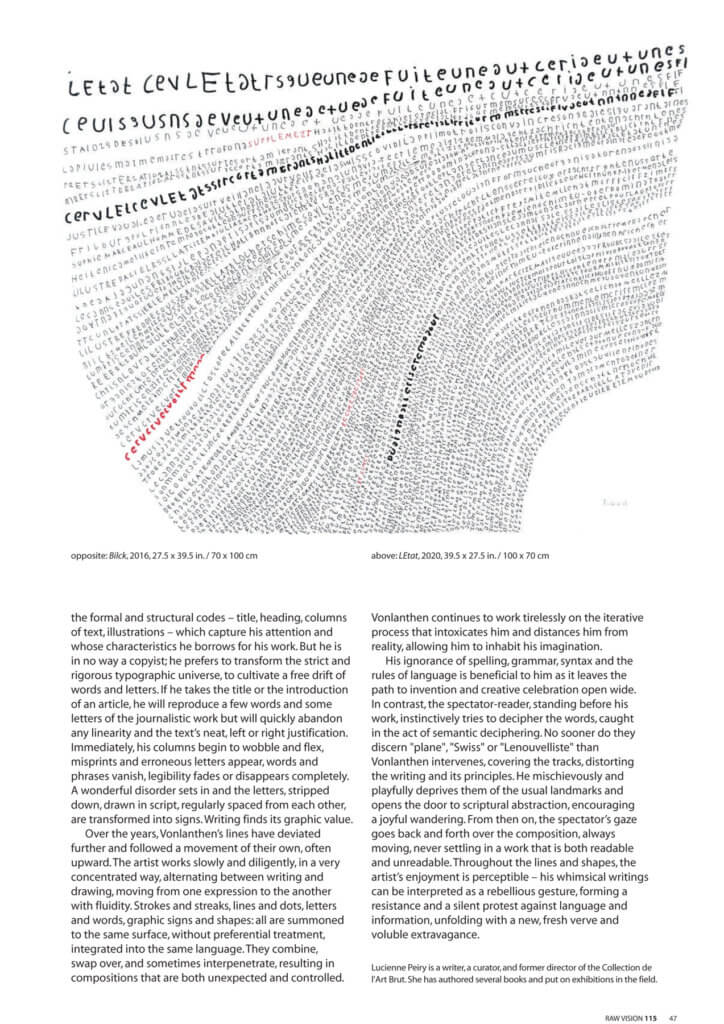 ---
RELATED POSTS