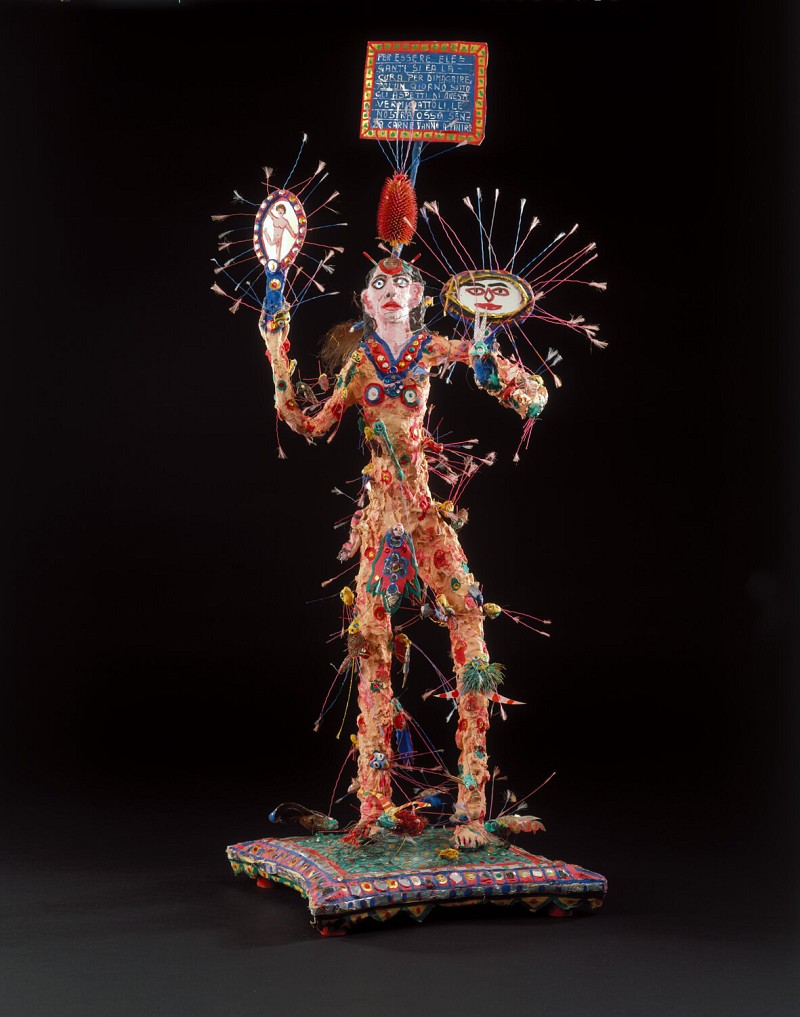 « THE SWISS ART HISTORIAN EXPLORES ARTISTS' REAL AND IMAGINARY WORDS

Lucienne Peiry is one of the foremost experts in the world in the art brut field, with many years of experience and many notable achievements to her credit as a researcher and author, exhibition curator, and participant in scholarly conferences. In the past, for ten years, she served as the director of the Collection de l'Art Brut in Lausanne, Switzerland. The first museum of its kind in the world, it was founded in the 1970s by the French modern artist Jean Dubuffet, the best known and most influential of the pioneering researchers and collectors of art brut. It was Dubuffet who gave the phenomenon of art brut ("raw art," in French) its name.
Late last year, at the height of the worldwide pandemic, Peiry's latest book, Écrits d'Art Brut: Graphomanes Extravagants (Art Brut Writings: Extravagant Graphomaniacs) was published in France by Éditions du Seuil.
In this well-illustrated, encyclopedic book, Peiry examines the work, ideas, and art-making methods of 30 visionary autodidacts in the related art brut and outsider art fields, all of whom routinely and vividly incorporated writing into their compositions, integrating it with their visual imagery.
Some of them, such as the Swiss creator Adolf Wölfli (1864-1930) or the Italian Carlo Zinelli (1916-1974), are well known to aficionados of this kind of art. Some of Peiry's other subjects, including, among others, Emma Hauck, Laure Piegon, Agnes Richter, and Jean Crampilh (who was known as "Jeannot"), might be less familiar to many readers.
Now, brutjournal is excited to publish, exclusively, a translation into English of excerpts from Écrits d'Art Brut: Graphomanes Extravagants. These extracts are taken from the book's chapters on the artists Noviada Abgkasapura, Arthur Bispo do Rosario, Marie Lieb, John B. Murray (commonly known as "J.B. Murray"), Giovanni Battista Podestà, and Charles Steffen. Peiry's observations about these varied creators' respective approaches to producing their art, their creative impulses, and their distinctive oeuvres are fresh and revealing.
Her book serves as the basis for the new exhibition Écrits d'Art Brut: Wilde Worte und Denkweisen (Art Brut Writings: Wild Expression and Thought), which will open at the Museum Tinguely, in Basel, Switzerland, on October 20, 2021, and remain on view through January 23, 2022. Peiry has curated this presentation of works by many of the artists who are cited in her book; Sarah Nedir designed the exhibition ».

More information
---
RELATED POSTS