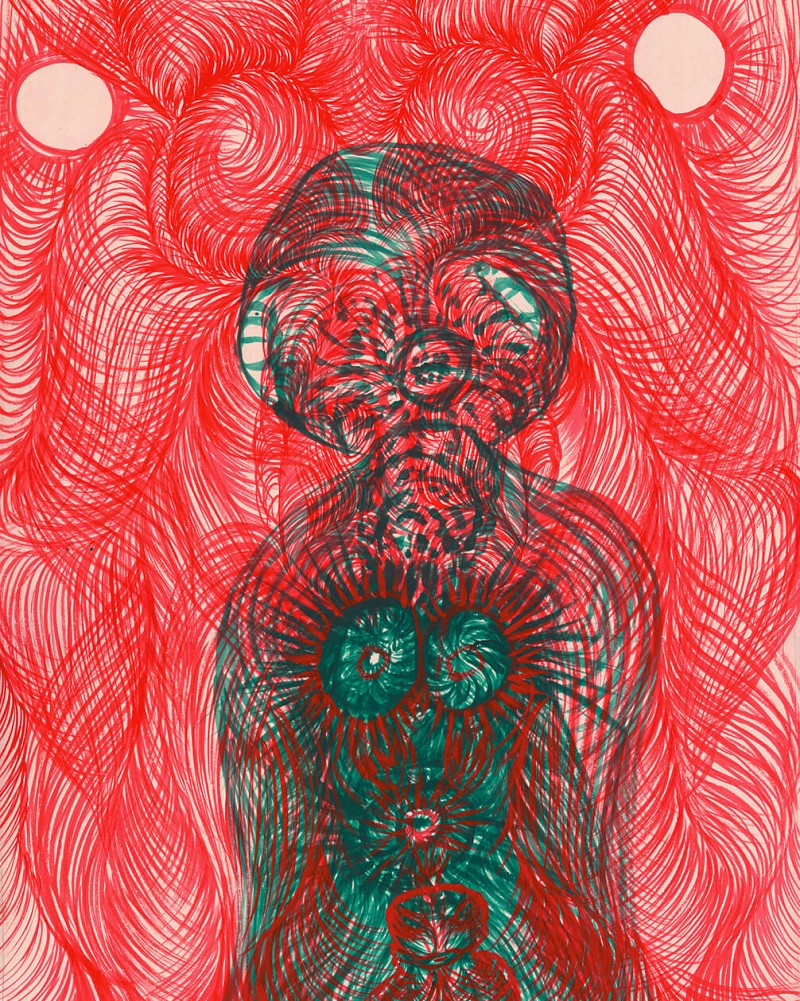 (English translation: please see below)
Conférence à Paris – 3 juin 2023
Plusieurs auteur.es d'Art Brut se sentent en lien avec l'au-delà et donnent une forme toute personnelle à leurs connexions et à leurs expériences. Entre dessin et écriture, Noviadi Angkasapura trace inlassablement des figures anthropomorphes ou zoomorphes à Jakarta, en Indonésie, alors que des êtres singuliers surgissent à Xi'an, en Chine, sur les rouleaux de papier de plusieurs mètres de long de Guo Fengyi.
Les six créateur.ices présenté.es dans cette conférence se disent relié.es à des esprits, des saints, des dieux, des ancêtres, des défunts ou des forces supérieures. A travers leurs œuvres, ils.elles interrogent la mort et l'invisible.
Conférence de Lucienne Peiry donnée dans le cadre du séminaire dirigé par Lise Maurer, psychiatre et psychanalyste.
3 juin 2023, Paris, 83 bd Arago, XIVe
14:00-16:00

***
« SEEING THE INVISIBLE »
Lecture in Paris – June 3, 2023
Several Art Brut authors feel linked to the Beyond, describing what they experience in highly personal fashion. In Jakarta (Indonesia), Noviadi Angkasapura tirelessly draws anthropomorphic or zoomorphic figures. Meanwhile, in China, Guo Fengyi covers rolls of paper several meters long with highly singular figures. The seven creators presented in this lecture claim links to various spirits, saints, gods, ancestors, dead persons and superior forces. Through their works, these Art Brut authors claim to question both death and the invisible.
A lecture by Lucienne Peiry, under the auspices of a seminar directed by the psychiatrist and psychanalyst Lise Maurer.
June 3, 2003. Paris, 83 Bd Arago, 16th
2 to 4 PM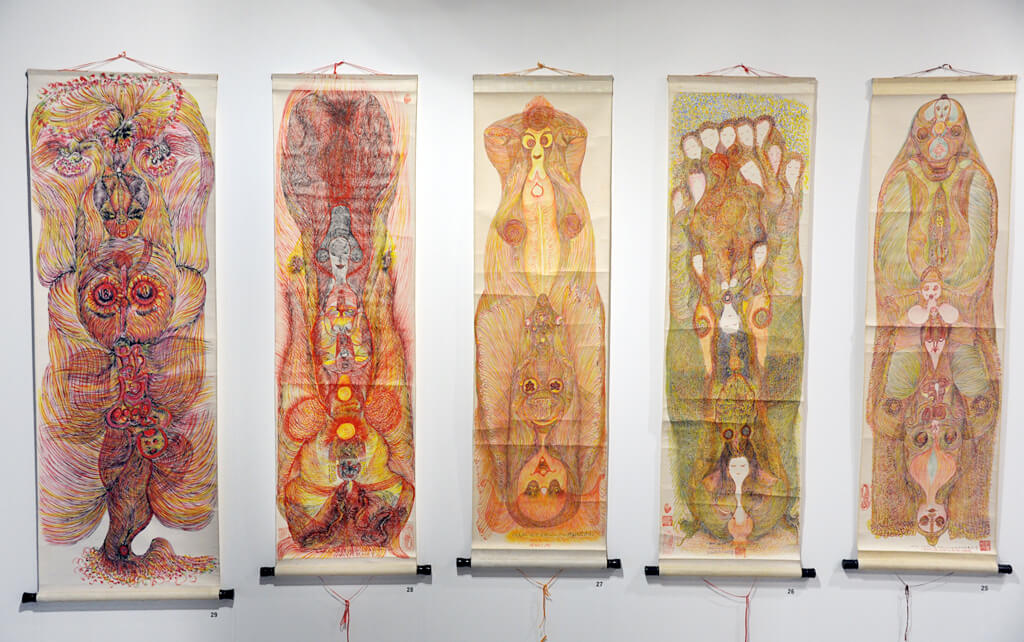 ---
RELATED POSTS