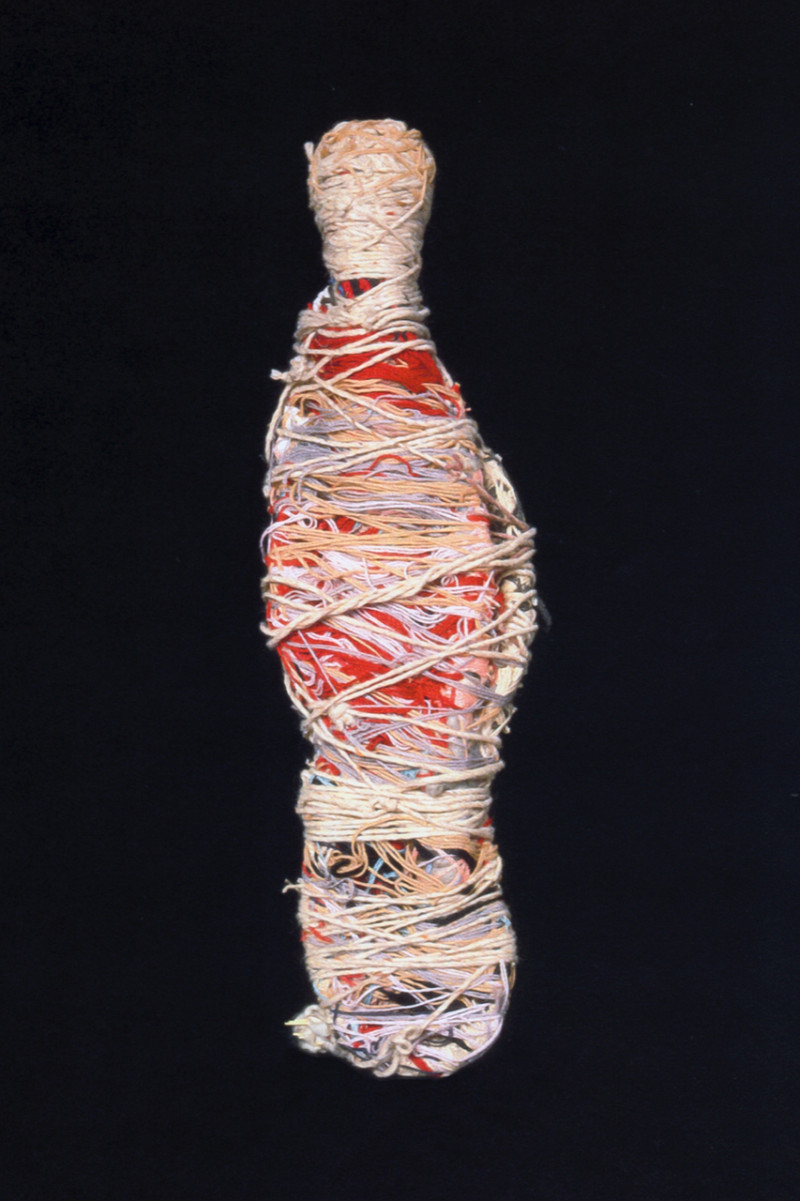 Les œuvres textiles de la créatrice américaine sont chargées d'un pouvoir d'expression intense.
Une émission de la RTS (Radio Télévision Suisse), Couleur 3, donne la parole à cette créatrice avec Lucienne Peiry et Mickael Marquet.
La créatrice d'Art Brut n'accorde aucun regard, ou presque, à l'ouvrage en cours de fabrication et procède par gestes lents et répétitifs. La superposition des fils et leur entrelacement, ainsi que les liens et les nœuds qu'elle constitue génèrent un extraordinaire réseau textile, complexe et arachnéen. Des œuvres colorées, il se dégage une forte tension grâce à la fermeté avec laquelle les fils et les brins sont tirés et tissés. Désordre et sauvagerie se bousculent et président à l'émergence d'une technique inédite et novatrice. Ces sculptures qui ressemblent à des cocons géants multicolores ou rappellent des poupées d'envoûtement sont étroitement liées à l'histoire personnelle de leur auteur.
Pour plus d'informations, voir: Lucienne Peiry, « Judith Scott », in L'Art Brut no 24, Lausanne, Collection de l'Art Brut, 2013.
***
The textile works of Judith Scott are endowed with an intense power of expression: they resemble giant multicolored cocoons and are also reminiscent of voodoo dolls. Above all, they are evocative of magical fetishes and seem to hold a special connection to life and death. These sculptures conceal a secret that their author always took great care to hide. Before we examine the nature and significance of these singular works, as well as the creative process underlying their production, it is important to become acquainted with their author's life.
For more information, see: Lucienne Peiry, « Judith Scott », in L'Art Brut no 24, Lausanne, Collection de l'Art Brut, 2013
---
RELATED POSTS